All-new, surcharge-free caliper units.
Complementing our existing range of brake pads and discs, Comline calipers carry the same promise of guaranteed performance, absolute reliability and inherent value for money.
Aligned to the latest technologies, the Comline caliper range also features applications designed to cater for electronic parking brakes (EPB).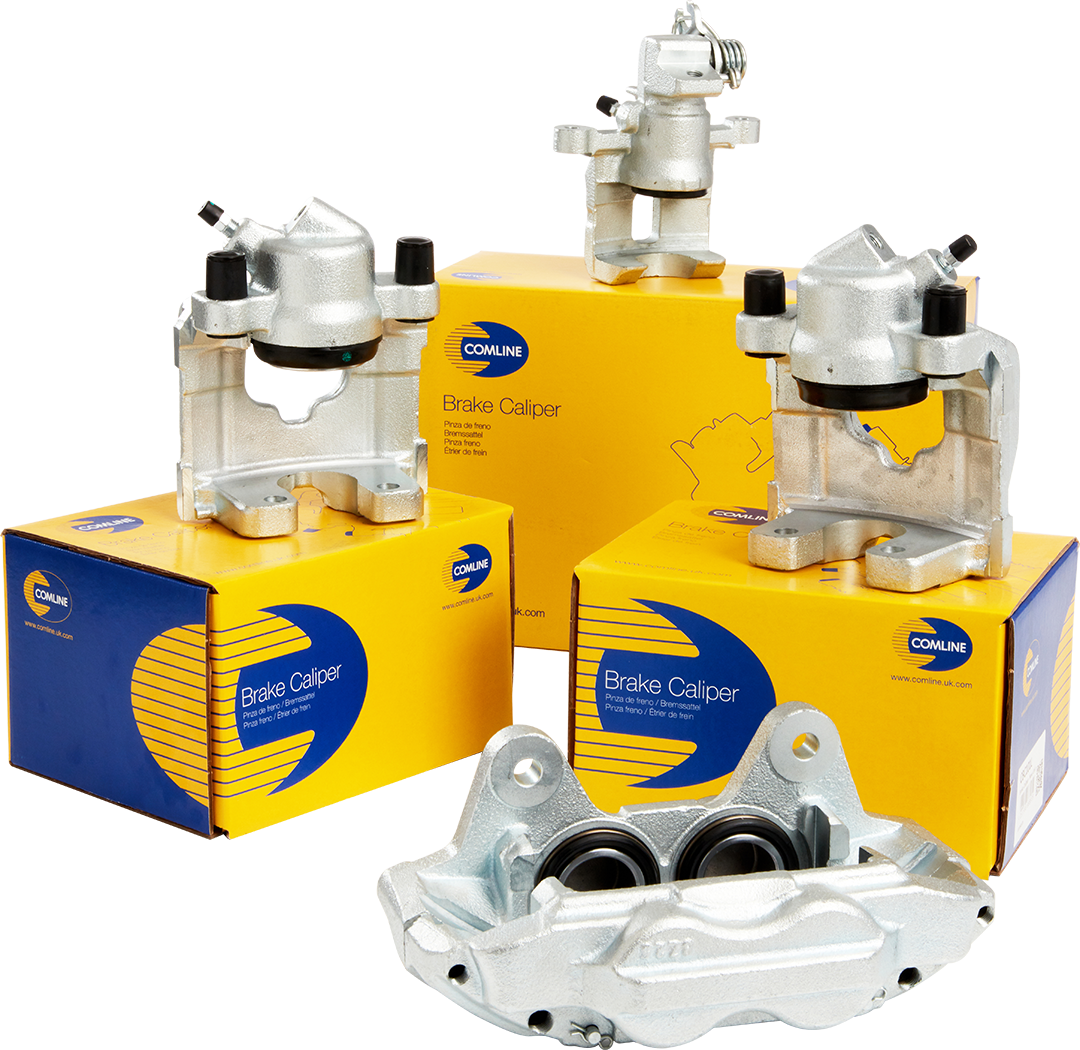 Comline's caliper line-up comprises all new units with zero remanufacturing or surcharge requirements.
This not only guarantees product quality but also avoids the time-consuming and laborious process of shipping back product for remanufacture and claiming old-unit caliper surcharges.

Our caliper offering consists of over 1000 part numbers, covering four caliper types for all popular makes and models.
EPB technology is increasingly prevalent in today's vehicle designs and the ratio of EPB-equipped calipers in our range will continue to grow significantly in the coming years.

Manufactured to OE specification, every Comline caliper is precisely crafted to TS1649 standards in world-class, ISO compliant manufacturing facilities. Standard cast iron references, all of which are zinc coated to prevent corrosion, are offered alongside lightweight aluminium options.

Leaving nothing to chance, quality is assured thanks to extensive control procedures, which test each component in a variety of environments against stringent criteria. This includes pressure performance monitoring from 0.4MPA – 7MPA and corrosion resistance analysis via an accelerated salt spray test.
All Comline brake calipers are warrantied against manufacturing or material defects for 2-years (24,000-miles / 40,000kms).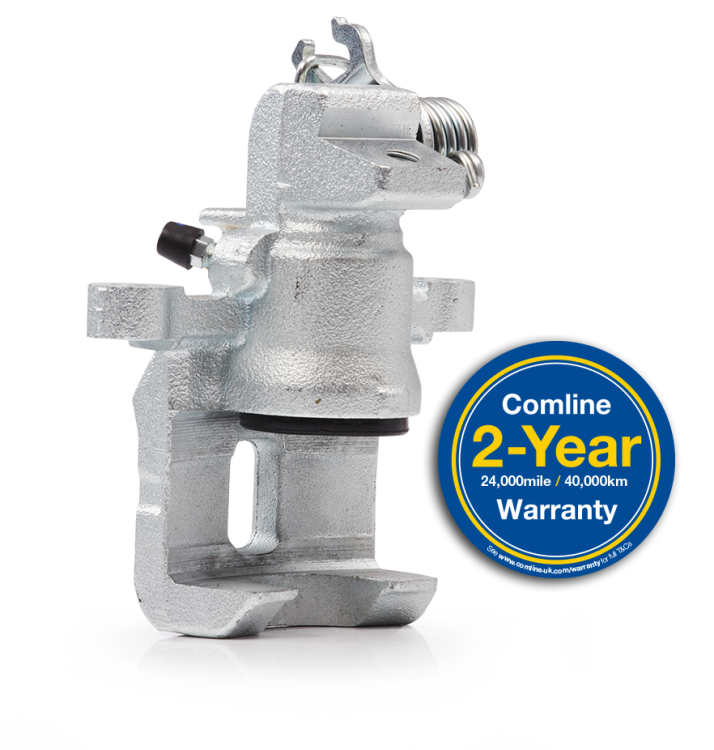 We are delighted at the impact Comline surcharge free calipers have had on our business.